---
---

VCORE PRO 97D

Head Size
97 sq.in.
Weight
320 g / 11.3 oz
Grip Size
1 - 5
Length
27 in.
Width Range
21 mm - 21 mm - 21 mm
Balance Point
310 mm
Material
2G-Namd Flex Force / Flex Fuse / HM Graphite / VDM
Color(s)
Green / Purple
Recommended String
POLYTOUR REV
POLYTOUR STRIKE
REXIS SPEED
Stringing Pattern
18 x 20
Made In
Japan
Item Code
03VP97D
**Unstrung Specifications
Technologies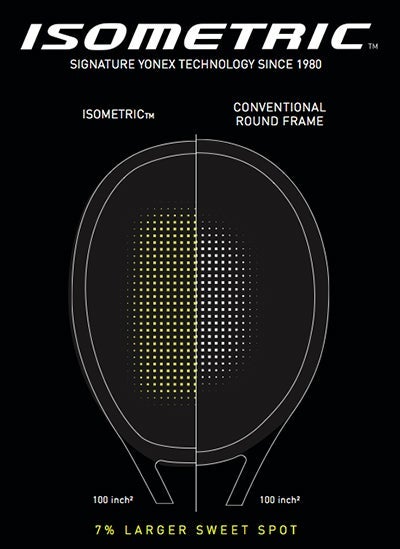 7% LARGER SWEET SPOT
Developed over 30 years ago, the ISOMETRIC™ design increases the sweet spot by 7%*.
Compared to a conventional round frame, a square-shaped ISOMETRIC™ racquet generates a larger sweet spot by optimizing the intersection of the main and cross strings.
ISOMETRIC™ technology delivers greater control without sacrificing power.

ISOMETRIC™  is a trademark of Yonex Co., Ltd.
*Tested by Yonex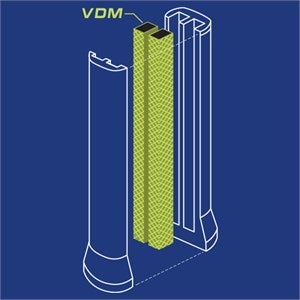 First used in our snowboards to reduce vibrations at impact, Vibration Dampening Mesh (VDM) is now used in four of our racquet series. VDM is a stretchy mesh material that is wrapped around the graphite within the grip to filter unwanted vibrations and improve touch and precision.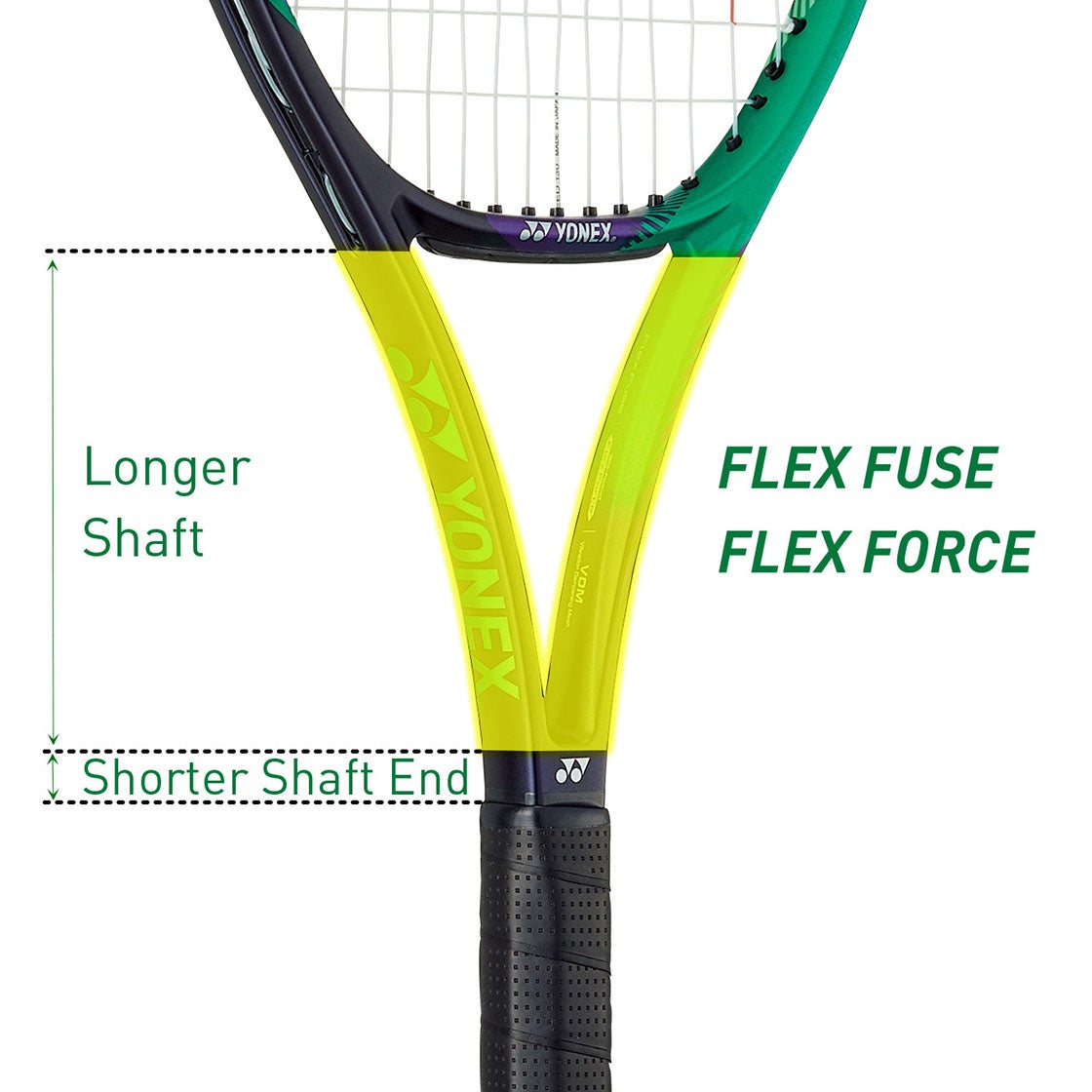 FLEXCON SYSTEM
FOR RACQUET FLEX AND FEEL
A tapered and elongated box-frame shaft is composed of Flex Force and Flex Fuse graphite for precise control of the ball.
---